Welcome to Lilly's Beauty Pad
The place to relax, unwind and indulge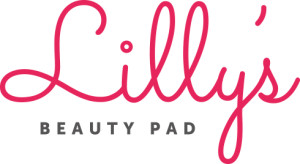 About Lilly's
Situated in the heart of the beautiful village of Fordham, the award winning salon caters for ladies, men, teens, mums to be and brides.
Lilly's has been open since 2010 and is continuing to grow, it is a well established first class independent beauty salon offering a comprehensive range of treatments.
Vicki has over 18 years of beauty experience and has worked in salons and spas, with her passion for beauty and attention to detail the salon has gone from strength to strength. She does all treatments in the salon and enjoys them all, but specialises in Facials and thoroughly enjoys pampering people.
Charlotte is an exceptional Beauty Therapist and member of the team, she has a vast knowledge of beauty treatments and enjoys all treatments but specialises in all Nail Treatments and Waxing.
Please feel free to call or stop by the salon, call or email for any information, if they are in treatment, please leave a message on the answer machine and they will return your call as soon as possible.
Like their Facebook page and stay up to date with any events and promotions.
They offer an exceptional loyalty scheme..
To reward you for coming back to us time and again, we are pleased to offer our treatment loyalty card.
We value you and the time you spend with us, so the more time you spend at the salon the more rewards you will get.
You will receive a stamp for every treatment that you have with us over £10, once the card is complete you can choose a half price treatment of your choice.
They look forward to treating you soon.
Fordham's beauty salon
Where you can relax, unwind and indulge
Meet the team
Contact us to book an appointment
"Fantastic service and we are so lucky to have it right here in our little village! Have been back lots of times and my mum likes to go there too when she visits 🙂 xx"
- Cat
, Client
"Great little place, very professional, I felt well looked after. The prices can't be beaten. My mum said she had the best massage she had ever had here 😀"

- Hannah

, Client

"I love to visit lily pads the facials and massages are fabulous and excellent value for money .One of my best Christmas presents this year was a voucher so will be visiting soon"

- Karen

, Client

"Fabulous, friendly and professional. Wonderfully relaxing massage and facials"

- Angela

, Client

"Great choice of treatments, all good value & fantastic lovely friendly staff. I wouldn't go anywhere else"

- Hannah

, Client

"So friendly. Made me feel very welcome beautiful place xx"

- Stacey

, Client

"Had a lovely facial there last week using Dermalogica products which I love. Also managed to pick up some products too! Lovely treat and I can't wait to come back!"

- Helen

, Client

"Love this place, they always have time for you. The salon is clean and tidy and the treatments very good."

- Wendy

, Client

"I'm fast becoming a regular at Lilly's. I suffer a bit with tension in my shoulders & neck and Vicki always manages to successfully work the knots out for me with a vigorous back massage!."

- Rebecca

, Client

"Had a gorgeous head, shoulder and back massage here recently. I came away feeling so relaxed and well looked after

🙂

X."

- Keeley

, Client